HISTORY OF BUSHENYI
FACTS ABOUT BUSHENYI DISTRICT.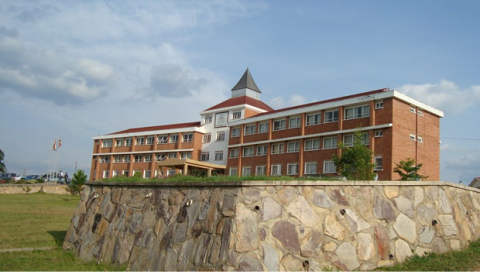 I Welcome You All to Bushenyi District Local Government
Tourism Subsector.
Bushenyi district was created in 1974 curved out of Ankole district and in 1993 Ntungamo District was created that took away Rushenyi and Kajara counties. It was the cradle of UPC party (Uganda People's Congress) in western Uganda during the Obotte II regime. In 2009 it was split into other four districts that is to say Buhweju, Mitooma, Sheema and Rubirizi disricts with a new municipality of Bushenyi-Ishaka municipality. It has drastically reduced in size as a district from counties to two of Igara East and Igara West respectively which includes the municipality as well. The district has a land area of 905 square kilometers and 910-2500 meters above sea level.  It has 9 sub-counties, a municipal council, 73 parishes and wards, 571 villages and cells. The district is agricultural in nature. Semi intensive agriculture, trade and commerce, stone quarrying, sand mining, construction, TOURISM and lumbering.
The best time to visit Bushenyi in the tourism score is between the months of June to mid-September.
CLIMATE
The average weather is warm and overcast thought the year. The temperature vary from 60degrees to 80degrees.
TRIBE
Majority of the people are Banyankole although there are other tribes like Baganda, Bakiga, Bakonjo and a few Nigerians (employees and students at KIU), Somalis, Ethiopians etcetera.
POPULATION
The population is about 250,400 people of which 127,000 are females and males are 123,400 as of July 2021 projections.
 SCHOOLS
Has a total of 36 private health centers and government centers to. Three privately owned hospitals, 338 schools in Buhenyi 53 nursery schools, 217 primary schools, 59 secondary schools, 4 tertiary schools, 2 teacher college schools.
HOSPITALS
These include hospitals (KIU Hospital, Ishaka Adventist Hospital), schools and Bushenyi district has got a record of having well organized UPE and USE schools in the whole country. This is evidenced by the DEO of Bushenyi District Local Government.
BANKS
There are a variety of banks in Bushenyi district of which all are located in Ishaka town just a few kilometers from Bushenyi town. Their agents are found in most places around. They provide security to business people and others who intend to keep their money safe and sound without any worry. They also provide services for major currencies to be easily exchanged. Here is a list of banks as follows;
A branch of centenary bank
A branch of Stanbic bank
A branch of Pride microfinance
A branch of NSSF.
A branch of DFCU.
A branch of Equity.
SACCOS
Bushenyi has got a record of having the best well organized saccos in the whole of greater bushenyi. Some of them include Kyamuhunga Peoples SACCO (KYAAPS) Jubilee SACCO achurch based, Buturo Peoples SACCO, and etcetera.
KALINZU FOREST RESERVE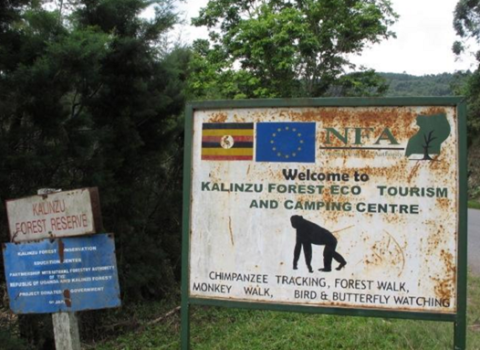 Located in parts of Kyamuhunga and Nyabubaare sub-counties in Bushenyi district but also another part is shared by Rubirizi District. It is on Bushenyi- Kasese highway. Its approximately 375km, 5 hour drive from Kampala.
This is one of the natural forests in Uganda that has got a great impact on the tourism industry of Uganda due to its wide range of biodiversity and physical features.
This is a natural rain forest. It is canopied which means it is shady throughout. It habits 414 tree species, 379 species of birds, 262 butterflies and it is evident that it has got only two species that are not found elsewhere in the world.
The tour for monkey tracking takes about 2-3 hours and one is able to see the various types of monkeys like the blue monkeys, vervet monkeys, and black and white Columbus monkeys and the rare L'hoest monkeys.
River trails in kajojo or Elephant River where animals like to bath are also seen along the way.
Valley trails that lead you to a great view of the fascinating forest features are also evidenced.
Palm trail which is 5km with its unique tree species like flame, dragon, saphia palms etc.
Waterfall trail which is 11km and therefore being the longest in karinju which passes through the highly and wet areas of the forest.
And not forgetting the forest walks which take place within the forested parts of the reserve.
Accommodation in the reserve is informal with only a do it yourself camping site at the forest station (nkombe). Visistors are encouraged to carry their own tents or they seek a modest accommodation in bushenyi or ishaka towns. However the construction of a mega hotel called Victoria Falls is ongoing and this will solve the issue of accommodation hopefully.
Activities carried out at Kalinzu forest reserve include;
Bird watching
Eco tourism
Chimp trekking of which permits are cheaper than elsewhere in Uganda.The success rate of spotting chimpanzees in Kalinzu forest is 95%. The cost of a chimpanzee permit in Kalinzu forest is $50. This is far less than the $150 charged in Kibale National Park. Chimpanzee permits can be booked at the reception Centre of the reserve or more conveniently through a tour operator. Though Chimpanzee permits in Kalinzu forest can be got on the day of tracking, it is important to book in advance to be on the safer side.
Forest walks/nature walks
Monkey tracking
Research and education
Butterfly identification
Small mammal viewing
Conservation education
Chimp habituation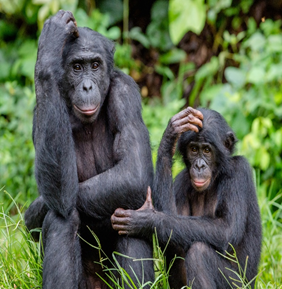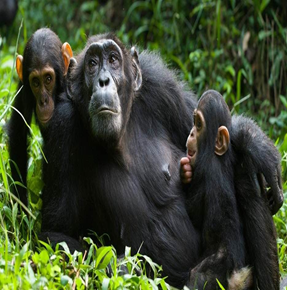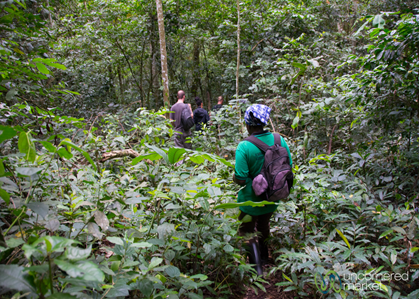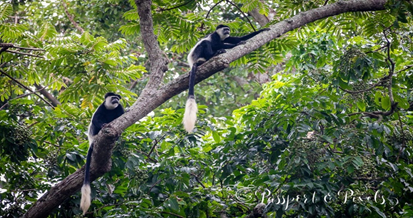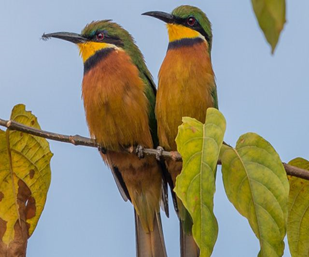 THE FAMOUS KABAGARAME PORK PALACE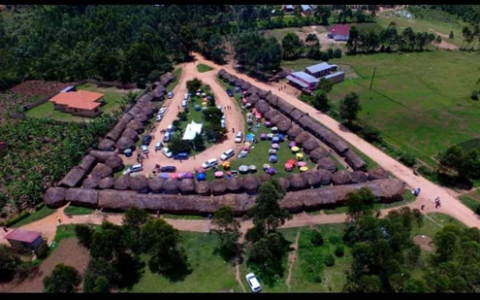 An aerial view of kabagarame
Located in ruharo ward, Bushenyi –ishaka municipality off Bushenyi –Mbarara highway about 1 km from the main road.he market started 24 years ago in 1995. It was started by two gentlemen, John Barugahare and Nshemereirwe Paulino who were popular butchers in the area then. They built only one hut but overtime several huts have been raised in the same area. The word Kabagarame came from one of the enthusiastic who was a strong man called Beitomwe Muraahi known as Kamurye whose popular saying gave this place a name never to be forgotten. He used to say "abantu kubaramarekulya empunu baze omukyishayi bagarame" which literally means that after people have enjoyed pork they should go in the football pitch putting up their stomachs and relax while facing the sky. The number started to increase slowly by slowly and what started as a simple village meeting turned into a fully-fledged weekly happening place for groups of friends, civil servants who work in the local government of bushenyi ,families and other people who come from as far as from Kampala, kabale, Mbarara and all over the country who come
together and feast on pork every single saturday. The main motive of all the people is to come and enjoy pork. However, there is market vending taking place and one is able to see lots of people selling different items starting from animals especially rabbits, hens and other petty things at slightly cheaper prices. A beer goes for 3,000shs, Tonto local brewed beer at 4,000shs which is served in Uganda waragi bottles, a bottle of soda at 1500, a kilogram of pork at 15,000shs, matooke at 2,000shs and karo (mingled millet at 2,000shs Kabagarme is a place to be indeed if you have not been there is a lot you are missing out.